Igniting Kho-Kho Glory
Logo design, Nomenclature, Brand design, Brand animations, Social Media creatives, Print Collaterals & Visuals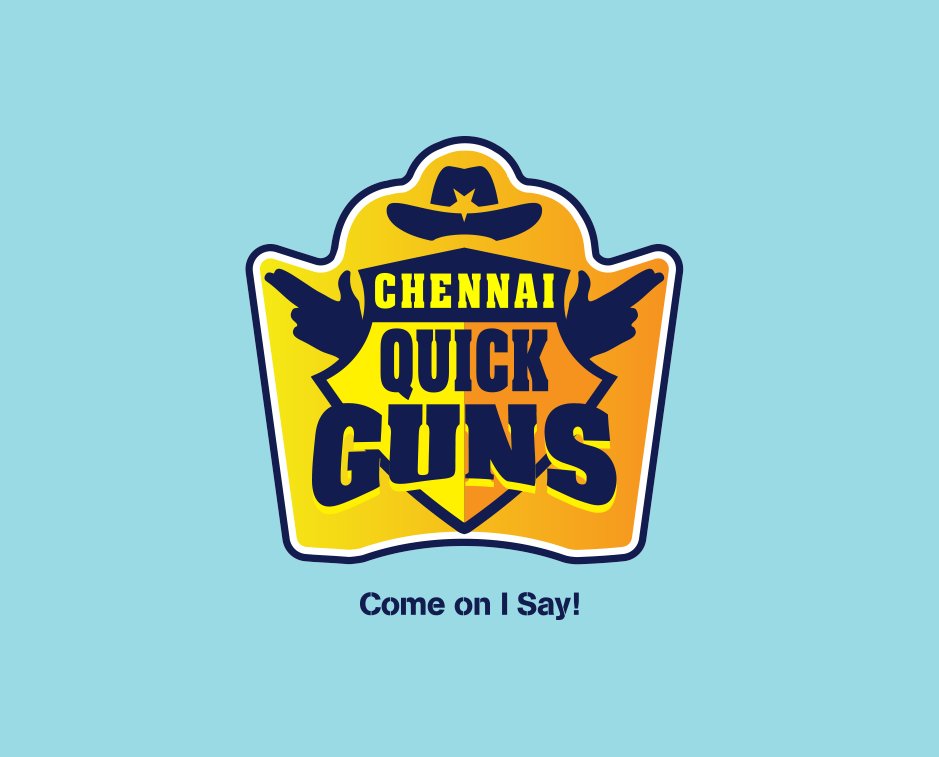 Chennai Quick Guns
We are proud to be a part of sporting history as Chennai Quick Guns emerges as the pioneering professional Kho-Kho team, owned by KLO Sports. We're revitalizing the essence of this indigenous sport, rooted in India's cultural fabric. Introducing a robust visual identity that captures the heart of Kho-Kho and unites our devoted audience. It's more than a team; it's the embodiment of Ultimate Kho-Kho.
Our identity design, brand assets, merchandise, standees, and sponsorship brochures reflect the joy, confidence, and sportsmanship that the game proudly stands for.
Our spirited tagline, "Come On I Say," is an invitation to unite with Kho-Kho's resurgence. Let's step onto the field and play with fervor.
Our branding echoes the cultural and historical significance of Kho-Kho, aiming to forge a positive connection with fans, sponsors, and clubs who proudly sport our merchandise.
Join us in the revival of a timeless sport. Chennai Quick Guns is more than a team; it's a movement that brings Kho-Kho's energy and heritage back to life.